React to intruders, hazards, 911 calls, with real-time alerts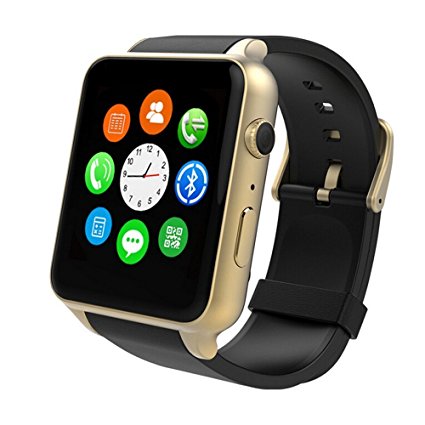 Now, staff can trigger alerts quickly. Smart Phones and Watches use safety apps to trigger alerts with Smart Alert 911. Use the Amazon AWS IoT button to trigger alerts a wireless network. Blend these plans for increased safety. Utilizing the new changes in cellular technology you can trigger a message to your team that you need help using mobile applications that connect to our Cloud service database. When an alert is received the device id is processed so the proper team is informed and help dispatched.  For example, in hotels it can integrate with any Property Management System; reporting on housekeeping staff progress and room status (clean, needing maintenance and so forth) – a bonus is we keep staff safer!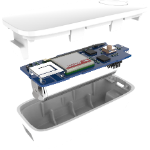 PowerPoint      Brochure     Sales Training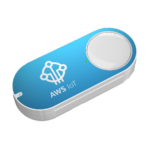 Where a wireless network exists the small Amazon button can be used. The button has multiple signals that can be used for alerts, task status, and location. this button can be carried or placed in any type of room. It is priced so that every staff per can have one in a pocket, on a service cart or near the door entrance.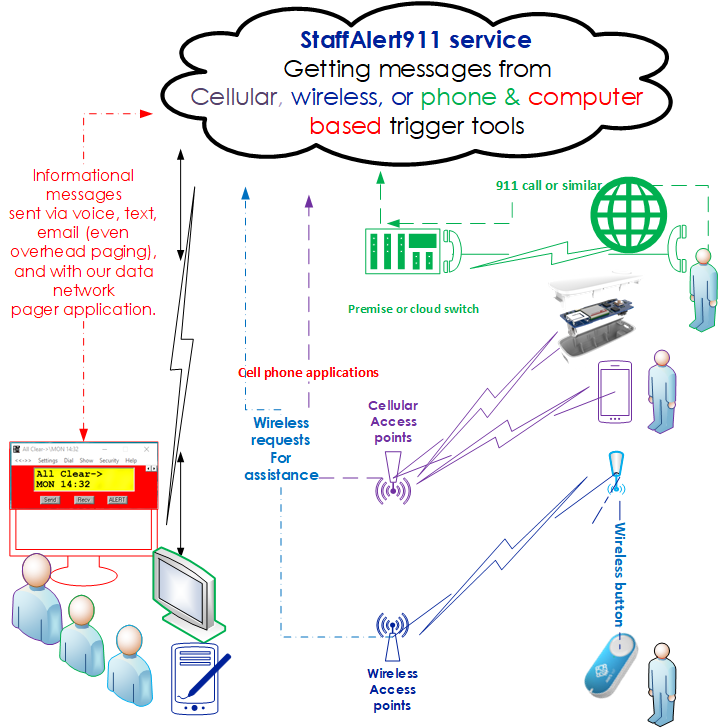 Step by step with StaffAlert911:
1. Calls for help are triggered by a mobile application, cloud or premise phone, our data network cellular app/ button or with the wireless AWS button.
2. This alert is picked up by a wireless access point or cellular service.
3. The data is transferred to the StaffAlert911 cloud server
4. Our Cloud Application reads the data for customer identity, location, and alert type
5. The Application identifies the target list of managers to be informed and forms the detailed voice, text and email message.
6. And then, sends the message to the target list for action
7. Finally, the service sends a report about the alert that was sent.
Easier
Download the application, watch the video of how the load the signal information
Order the number of AWS buttons needed – they are preprogrammed
Upload the staff contact group or groups
Faster
Alert to communications is moments not minutes
Alert staff in multiple ways (text, email, audio message) at the same time
With multiple staff getting multiple messages – response times are faster and assured
Better
Better response times and better feedback
We can build on these packages and integrate the system with fire and security systems
We can also add phone systems and external paging systems with informational tones or announcements

Hotel PMS sample data – Press "Show" to see data!

I would like a quote for OnTimeforAnything