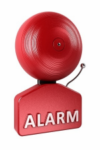 Stay on schedule and increase school safety!
The OnTime4Class software gives you menu driven options for setting up a schedule of zones and sounds to be used for sending messages to your students. The software includes an easy to use Windows® interface which allows you to view the schedule, make changes anytime.  OnTime4Class software from Ultimate! for flexible Schedules & security alerts.
We have found that use the schedule manager daily but fund the application because it provides key components to the organization's security plan. Security plan and school bells.
OnTime4Class schedule features:
Each class, grade, or school grouping can have separate schedules, zones, and tones for the school bells – reducing time and training costs while increasing flexibility
Schedule your bells up to 18 months in advance to allow for long-term planning
Override the current schedule for special events to change the schedule for, say a pep rally
Default daily, weekly, and weekend schedules can be set up in advance but flexibility is available if a change is required
Print the schedule as needed to keep staff informed
Manual override allows you to disable the automatic bell ringing schedule in case of an emergency
OnTime4Class Page Zone Features
Allows for up to 100 zones, each with its own schedule and sounds for school bells
A zone can be as small as one room to customize the schedule for any teacher
Each zone can have a different tone, reducing confusion in common areas such as cafeterias and lobbies
Optional relay can ring existing "bells"
Play the .wav file sounds through paging systems, room telephones, and even computer network speakers
 School Safety