Time is money! (email subject line) – sample email message or billing insert (sample ad)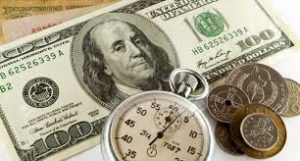 Each appointment generates an average of $115.00; this equals about $2300.00 per day or $46,000 per month. One missed appointment (per day) can cost $2,300 per month. Appointment Reminder Software requires less than one appointment per day to operate.

OEM Brochure Sample / OEM Mailer Sample 
How many appointments fail to show up for you each day?
Our system is automated, integrated and scalable
Calls appear to come from your office
Reminders can confirm an appointment
Reports document the calls, texts & emails
Personalized messages for one or many offices
Fully automatic or semi-automatic operations
Live calls can be transferred directly to your scheduling manager if needed
Visit www.WePutYourWebsiteHere.(com, org, us or whatever) – to learn more or schedule a live demo today call Sales Manager at (your area code & phone number here)
—————————————————————————————-
Prices to a customer start from $253.00 and go up generating up to $1500 in revenue for you with little work on your part. (depends on the application) The Ultimate Service – use any or all the following:
We customize the email/mailer; you send the message to your base & follow-up
We customize & send the message to your customers (you handle the responses)
We customize, send, handle responses from your base (you close and manage the billing)
We customize, send, handle responses and close deals from your base (we send checks to you)
I am sure you will have questions. Please call my cell at 262.853.6111 – Roy