Know how many phone lines you need!
Knowing how your phones are used saves & makes you money!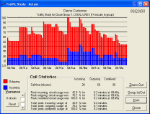 Companies and organizations should know how many phone lines are needed. Ninety percent of telephone systems have twenty percent too many lines. Let the Ultimate family of Call Accounting products fix this and other communications issues for you. The traffic analysis (know how many phone lines are needed – illustration) provided by Ultimate! can save your company money. It shows you're paying for only phone lines you need. The same analysis can also lead to increased sales if it shows customers are getting a busy signal because there aren't presently enough lines to handle all their calls. Ultimate! is capable of providing additional information to help you find out how long all phone lines were busy and what percentage of the calls during that time were incoming versus outgoing.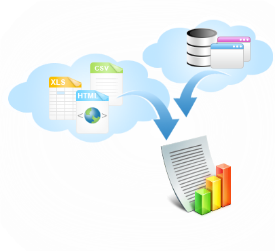 Deliver reports automatically to your desktop
Equip your managers with timely information about employee telephone usage
Display precise information about  phone line usage – know how many phone lines are needed
Identify positive and negative telephone trends
Allocate telecom expenses to each department
Install quickly and with limited staff training
Software for Maximizing Communications and Productivity by Increasing Accountability –
Compare salespeople by the amount of time on the phone or by the number of calls made for the same time period. AdTracker is an optional report that helps you make wise decisions as consumers respond to new trends (e.g., internet, cable programming, and regional economic changes). Ultimate! helps keep your finger on the pulse of the public. Another standard report can detect potential caller abuse and misuse of the business lines. This monthly report is useful for determining each department's portion of the total phone bill – over one reports with Ultimate. Would you like to see some samples? (Yes)
Additional Call Accounting features include:
Call Accounting software is available for over 200 types of phone systems
Centralized Call Accounting for multiple sites and even different phone systems – know how many phone lines are needed – including PRI's
CFO-Call Accounting as a service for governmental or regional offices with reporting requirements and operational budgets


911 Alert Service

Real Times Alerts for toll fraud and 911 requirements
Customized reports and interfaces for billing systems
Optional AdTracker reporting for some phone systems (to learn more print this brochure)
Traffic Study as a service
Documentation:
Would you like a quote on Call Accounting?